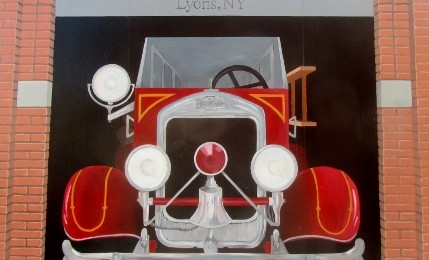 Lyons Firefighters Mural
Located at:
2 Montezuma Street, Lyons, NY 14489
Located on the side of building which is on the south-east corner of William and Montezuma Streets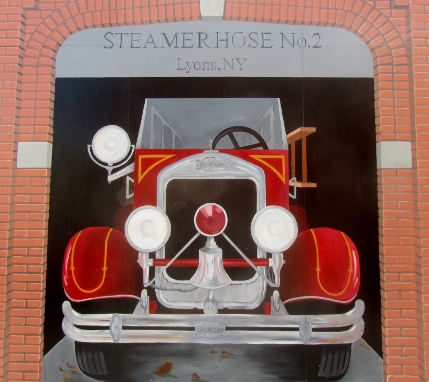 Dedicated to All Lyons Firefighter Past & Present
This mural portrays the 1936 American LaFrance pumper, in its bay at the Steamer Hose Co. No. 2 firehouse, a division of the Lyons Fire Department.
Once located at the southwest corner of Broad Street and Water Street, Steamer Hose Co. No. 2 was the last of three  outlying firehouses in the Village of Lyons.
Artwork by Maria Hoover, 2009